| | |
| --- | --- |
| Posted by a very pleased MadDog on Thursday January 24, 2002 at 11:43 AM - 0 comments | |
Okay, I promise that this is the
last
one of these things that I do. These quizzes have gotten a bit out of control, but I thought this one might be sufficiently original to be worth taking. And it's pretty
spot on
too!
| | |
| --- | --- |
| Posted by a very amazed MadDog on Tuesday January 22, 2002 at 9:20 AM - 0 comments | |
I just learned that the
Australian Crawl
song that I thought the lyrics were:
Dang singa,
Dong singa,
Whooaahh, we're gonna ride...
...
actually
turn out to be
Things justa
Don't seema
Tooo be going right...
Man
, am I
so
happy to finally know the truth after all these years! He is speaking English (sorta) after all!
| | |
| --- | --- |
| Posted by a very knowledgeable MadDog on Thursday January 17, 2002 at 3:41 PM - 0 comments | |
"By your installation of
this software
we have the right to enter your premises, eat your chips, drink your coke, listen to your CDs and not put them back in their right boxes, tease your cat, drink your milk straight from the carton, put our feet up on your sofa without removing our shoes, throw wads of wet tissue paper onto your ceiling, mess with your tv antennas, use your PC to surf the net for porn, and leave the toilet seat up."
| | |
| --- | --- |
| Posted by a very skeptical MadDog on Monday January 14, 2002 at 11:08 PM - 0 comments | |
I almost forgot,
Friday
was the two year anniversary of the registration of the
planetmaddog.com
domain! (I know that because now I have to fork out to get it re-registered.)
Over the last 2 years I've had a lot of fun writing updates to Planet MadDog. After a quick count, I've posted
98
news posts,
20
articles, a
whole bunch
of ICQ conversations, and a whole lot more besides. I've had over
3,500
unique visitors in the last 6 months serving out over
11,000
web pages. My most popular day was on Saturday when I received
77
unique visitors. My highest ranking search engine referrer is
"naked girls washing cars"
in
Google
, clocking up
949
page views coming from it.
To commemorate this milestone I had planned to relaunch Planet MadDog with an
all new design
and backend system, but little things like getting married, getting ripped off and getting err.. honeymooned has meant that this has been delayed somewhat. I can now get stuck back into it, and I hope to get this new design happening soon.
So, I'd like to wish a very
happy birthday
to Planet MadDog. May it continue to bastardise the very fabric of modern social structure with it's noncoherant ramblings.
Well, as far as Shepp's concerned,
Sphagnum
have made it. On Friday night we played at the
Hotel Australia
and we all had a ball. I was probably more
nervous
about this than I was about any other gig so far. But we played well, got some good feedback and above all, we had a great time. Now the
real
test is to see if we can get another gig there.
We also played on Saturday night at a 21st out in the sticks near
Euroa
. This was a more laid back gig, which is good, cause I was still a little
knackered
after the night before. The crowd was a bit stale, but we still had fun up there, although I didn't realise how
cold
it would be outside in the wind.
Oh, and if you would like to book
Sphagnum
for an upcoming event,
let me know
.
| | |
| --- | --- |
| Posted by a very accomplished MadDog on Monday January 14, 2002 at 9:02 AM - 0 comments | |
Sorry for the downtime over the last few days. My server's motherboard shit itself and we had to organise a replacement. Anyway.. Gotta go... I'm late for setting up for our gig tonite at the Aussie!
| | |
| --- | --- |
| Posted by a very anxious MadDog on Friday January 11, 2002 at 3:38 PM - 0 comments | |
I am Kong.
Strong and passionate, I tend to be misunderstood, sometimes even feared. I don't want to fight, I don't want to cause trouble, all I ask is a little love, and a little peace. If I don't get what I want, I get angry, and throw barrels and flaming oil at whatever's stopping me. What Video Game Character Are You?

| | |
| --- | --- |
| Posted by a very passionate MadDog on Tuesday January 8, 2002 at 1:52 PM - 0 comments | |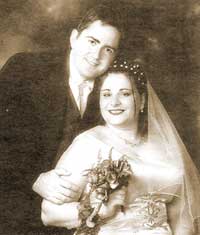 Remember when I mentioned that our wedding photo might appear in the
Herald Sun
? Well it happened on Sunday.
YAAY!
Click here
to see the article.
In other news, I'm de-jetlagged and back at work. Unfortunately it seems as though I've lost about 44 photos from the honeymoon due to a corrupt memory card. Gah. At the moment, my efforts are concentrated on fighting
Crownstar International
to get
my money
back. More news to come.
| | |
| --- | --- |
| Posted by a very popular MadDog on Tuesday January 8, 2002 at 10:50 AM - 0 comments | |
Yeah, well as stated above, I'm back home and happy as hell to be here. It's always nice to go away for a bit and see the world, but its better to come back home and sleep in your own bed.

Speaking of bed, I'm jet-lagged like a mofo so that's where I'm off to now. Night.
| | |
| --- | --- |
| Posted by a very tired MadDog on Wednesday January 2, 2002 at 11:38 PM - 0 comments | |
Pages: 1 | 2 | 3 | 4 | 5 | 6 | 7 | 8 | 9 | 10 | 11 | 12 | 13 | 14 | 15 | 16 | 17 | 18 | 19 | 20 | 21 | 22 | 23 | 24