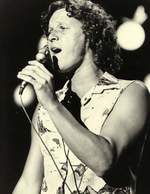 Hey, folks. If I ever become rich and famous, remind me
never
to build and/or fly my own light aircraft. It didn't do
John Denver
much good, and now it's
claimed the life
of
good old Shirl
.
49-year-old Shirley
"Tune in next week when I make a coffee table out of a couple of egg cartons"
Strachan, ex-frontman for 70's supergroup
Skyhooks
, and generally all-round grouse Aussie shearer, was killed yesterday when his Bell 47 helicopter crashed in to Mt Archer on the Sunshine Coast on what was believed to be his
first
solo flight.
Sad news.